While the bishop of Matagalpa, Rolando Alvarez, completed one year in prison this Friday, August 4th, the dictatorship of Daniel Ortega and Rosario Murillo celebrates the arrival of the controversial Guatemalan pastor, Cash Luna, who has links with drug trafficking and money laundering. He held an evangelical event this weekend in Nicaragua. 
Luna arrived on Thursday, August 3rd to Nicaragua to hold the Evangelistic Crusade "Nights of Glory", which included a congress called "Overcome your Limits", at the Olof Palme Convention Center, in Managua. The event included a night of praise and worship, and two conferences by Guatemalan pastors Hugo Lopez and Cash Luna. These conferences were criticized on social media because the admission fee was $30 dollars per person.
An investigation by Univision in late 2018 revealed that Luna allegedly received money from Guatemalan drug lord Marllory Chacón Rossel, alias "La Reina del Sur" (The Southern Queen). Colombian pilot Jorge Mauricio Herrera infiltrated Chacon's organization in 2010 on instructions from the Drug Enforcement Administration (DEA). Herrera said Luna "was the right-hand man" and "advisor" to Chacon. "He (Luna) knew that Marllory was a drug trafficker. He knew absolutely everything," Herrera said.
As expected, the dictatorship had a special participation in the evangelical event, since the one in charge of welcoming the evangelical pastors was the Minister of Health, Martha Reyes, who extended greetings from Ortega and Murillo, and "from all the government authorities". Reyes stated that "we say a blessed Nicaragua, because we live in peace, and where there is peace there is love, where there is love there is God, and where there is God there is nothing missing. And we say a blessed Nicaragua, because the themes that will be shared and lived in this evangelistic crusade Nights of Glory will strengthen the faith and hope to continue living in a country with freedom of worship, which facilitates practice and Christian values, which in our families help to harmonious coexistence and respect for each other, "he added.
Reyes' words contradict the persecution experienced by the Catholic Church in Nicaragua. This Thursday, the bishop of Matagalpa, Rolando Alvarez, celebrates one year since he was captured by the dictatorship. Alvarez was sentenced to 26 years in prison in February of this year, after refusing to be exiled to the United States along with 222 political prisoners. In early July, there were rumors of a possible negotiation for his release, but no official confirmation was made.
Pastor with ties to drug trafficking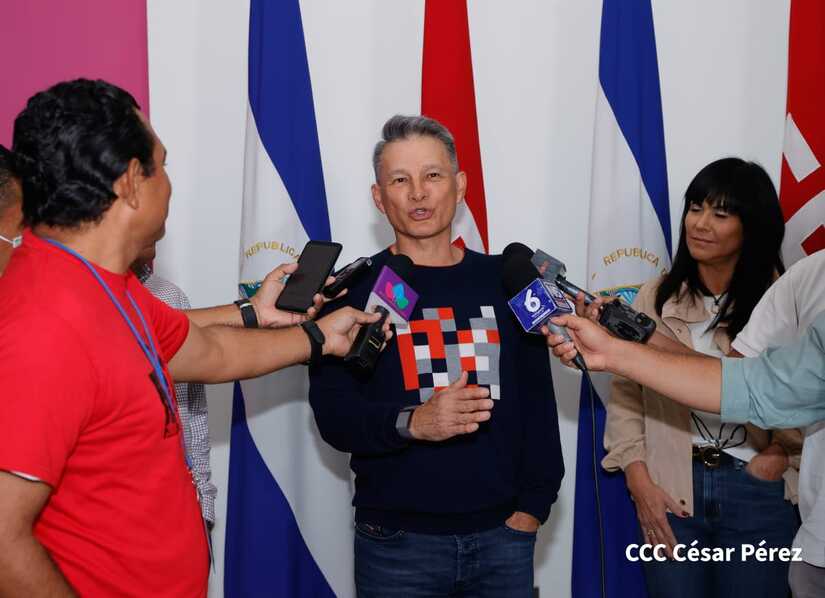 Meanwhile, Guatemalan pastor Cash Luna began this Friday the first of two nights of worship and healing, in Plaza La Fe, in Managua, one of the places with the largest space for public events.
This is Cash Luna's first evangelistic crusade outside of Guatemala, after having suspended these events due to the pandemic. On Friday, Luna thanked "all the means that the government has provided for this activity to take place", while the Minister of the Family, Johana Flores, was in charge of delivering the regime's message: "to continue building, hand in hand with God, a future full of love, hope and faith for all Nicaraguan families".
Cash Luna's real name is Carlos Enrique Luna Arango. He was born on March 4th, 1962, he is 61 years old. The charismatic pastor has said that people call him "Cash" because when he was a child he could not pronounce his real name, Carlos, correctly and instead said Cash. However, his critics say that name perfectly describes the luxurious standard of living he and his family have in Guatemala. He used to travel in a Cessna Citation aircraft worth more than $2 million and lived in a mansion south of Guatemala City.
At one time, Luna said: "I was taught by an apostle, he told me 'Cash', you always bring two things to church, a bible and a checkbook, the bible so you can learn what God will say to you, and the checkbook to worship him".
Luna graduated from Universidad Francisco Marroquín with a Bachelor's degree in Information Systems Administration, cum laude. In 1994, Luna founded the Casa de Dios Church, which spreads the teachings of Jesus Christ through groups, social media, radio and television programs. At the same time, he organized public meetings that he called " Christ's healing acts", which he later transferred to television through the show "Noches de gloria" (Nights of Glory).
His media exposure quickly gained him thousands of followers. Currently, it is estimated that he has hundreds of Ministerial Study Centers that function as franchises of the "House of God", where pastors are indoctrinated, so that their actions are in accordance with Cash Luna's will and ideology, who is the general pastor of this church, that is to say, the maximum leader.
In January 2012, the US Treasury's Office of Foreign Assets Control (OFAC) sanctioned Marllory Chacon, calling her "one of the most prolific drug traffickers in Central America." Chacón turned herself in to US authorities in 2014 and subsequently pleaded guilty to drug offenses in 2015. She was sentenced in the United States to 12 years in prison. In a deposition in a District of Columbia court as a witness for the US government, Chacon said she had her own cocaine suppliers in Colombia as well as buyers who were Mexican cartels. When asked how much money she had laundered, she said more than $200 million.
In the investigation, the Colombian pilot claims that pastor Cash Luna, in meetings with Chacón, would ask him for money "because they needed to start building and move forward because the work was at the base". It is presumed that the construction to which he refers is the impressive coliseum, in the shape of a dove of the holy spirit with capacity for 12 thousand spectators, where Luna has his church in Guatemala. It is the largest of its kind in Latin America and has a great technological display of lights and sound. The pastor informed that the work had a cost of 45 million dollars and that it was built with his followers' contribution. It was inaugurated by President Otto Pérez Molina himself, who is now in prison along with his former vice-president, Roxana Baldetti, on corruption charges.
Someone close to Chacón's family, who spoke anonymously to Univisión, said he brought cash, "like half a sack," to Luna's house on Chacón's orders. According to this source, the pastor would "constantly" ask the drug trafficker for money, which she disliked.
Although Chacon's lawyer denied that she had ever laundered money with Luna or her congregation, the truth is that she was so close to Luna that they shared the same gate to enter their respective houses, which were barely separated by a 50-meter lot and surrounded by a massive wall.
Following the publication of the investigation, Luna and Casa de Dios rejected the accusations. Luna stated that he is "respectful of the law," adding that he has "complied with the rules and regulations to which he is subject. " However, days later, Guatemala's Attorney General's Office confirmed that authorities had opened an investigation against Luna for his alleged ties to the drug lord.
Influence on Guatemalan politics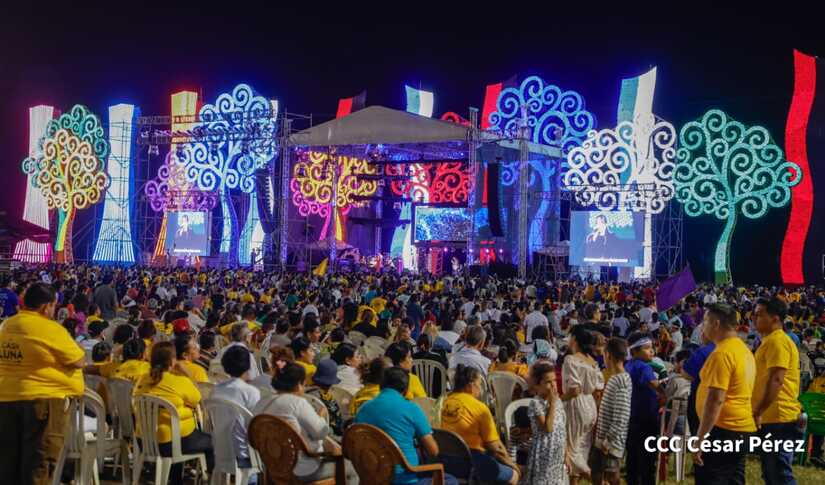 Luna's influence reaches the most powerful people in Guatemala. He and Casa de Dios were the backbone of the successful presidential campaign of former President Jimmy Morales (2016 and 2020), who is an evangelical Christian. Morales is still linked to three separate investigations by the Public Ministry (MP), for alleged illicit electoral financing in his bid for the presidency, for the purchase of military aircraft for US$24 million; and for a trip Morales took with his family to Jerusalem in 2018, in which it is suspected that there was overpricing on the tickets.
In 2018, authorities revealed that Guatemala's former president, Roxana Baldetti, used more than $50,000 to donate a huge Guatemalan flag to Casa de Dios, Luna's church. Baldetti was sentenced to 15 years in prison for corruption in a multi-million dollar fraud case, and was also indicted by U.S. authorities for cocaine trafficking.
During the recent electoral crisis in Guatemala, Cash Luna was once again at the center of controversy, after he quoted the biblical verse: "He who commits fraud shall not dwell in my house", from Psalm 101 during a sermon. Some took the pastor's statements as a criticism of the leftist party, Semilla, whose candidate surprisingly managed to sneak into the second round of general elections, after not showing up among the favorites in the polls. "You know we are praying that there was no fraud," Luna said.
Days later, Luna said his preaching was "maliciously" taken out of context. "Said teaching was maliciously edited, cutting pieces, issuing opinions, interpretations, drawings, figurines, photos and others," the religious man explained.
Pope Francis: "we are trying to negotiate".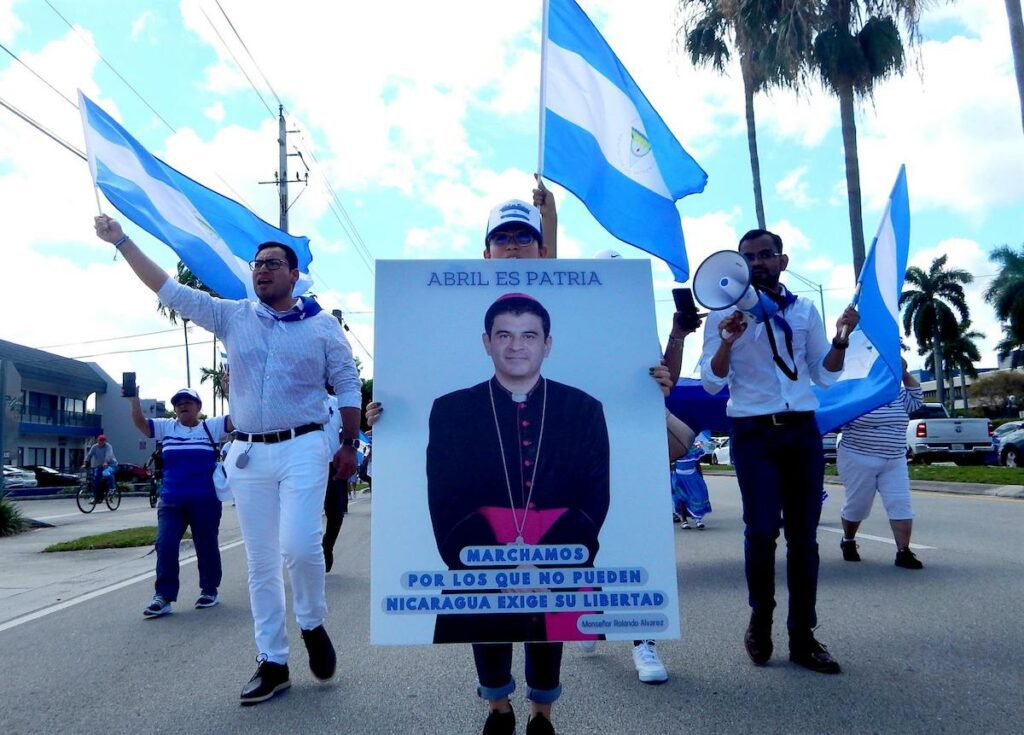 This same Thursday an interview with Pope Francis was published in the Spanish magazine Vida Nueva, in which he responds that "we are trying to negotiate" for Alvarez. Francis said that in his recent meeting with the president of Brazil, Lula da Silva, he asked him to intercede with Daniel Ortega for the bishop's release.
In March, Pope Francis said that the couple in power in Nicaragua "have an imbalance" and seem to want to "install the communist dictatorship of 1917 or the Hitlerian dictatorship of 1935".
In addition to Alvarez, five priests are currently in prison. Independent organizations that document the aggressions against the Church count at least 85 members of the clergy who have fled the country due to persecution.
In a message published on his YouTube channel this August 4th, the auxiliary bishop of Managua , Silvio Báez, who has been in exile since April 2019, said that those who "have Nicaragua controlled want to show you (Álvarez) as responsible for non-existent crimes that they themselves have invented."
The former Judiciary official and expert in administration of justice, Yader Morazán gave a recount this Friday "of the irregularities" during the trial and conviction of Bishop Álvarez. Morazán had access to the judicial file used against the bishop and revealed that the evidence on which the Prosecutor's Office is based are tweets, videos, interviews of the religious and media articles that reviewed the critical homilies of Bishop Alvarez.
"It is important to highlight that Bishop Alvarez has been deprived of his physical and religious freedom for 365 days. He was subjected to a process in absence, in which he was denied even the right to know of his conviction and the right to appeal," said the lawyer.
Baez said that since they could not crush Alvarez, "they have fabricated a case against you with cynicism and slander, as Herod and Pilate did with Jesus. They have fought to silence you and, failing to do so, they have subjected you to a farce of a judicial process that not even they themselves believe, until they have unjustly imprisoned you (…) Your word and your presence made the tyrants uncomfortable, that is why they have imprisoned you", he added.
---
The information we publish in DIVERGENTES comes from contrasted sources. Due to the situation in the region, many times, we are forced to protect them under pseudonymity or anonymity. Unfortunately, some governments in the region, including the Nicaraguan regime, do not provide information or censor independent media. For this reason, despite requesting it, we cannot rely on official, authorized versions. We resort to data analysis, anonymous internal sources, or limited information from the official media. These are the conditions under which we exercise a profession that, in many cases, costs us our safety and our lives. We will continue to report.